Rocklin Fence Company | Residential And Commercial Fence Contractor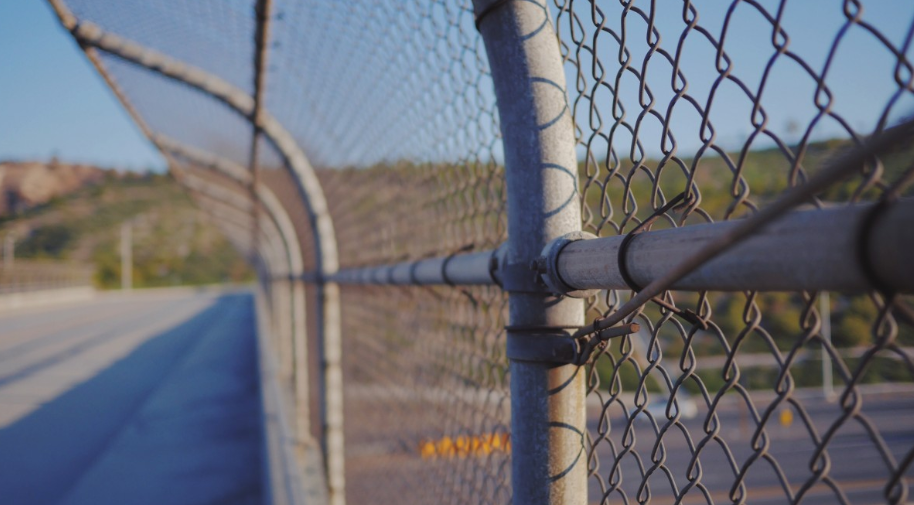 If you live in Placer County and have recently decided to add a fence to your home, let Rocklin Fence Company guarantee you a professional installation. We can even help you pick the right style of fence that will look best around your lawn, garden, pool, or anywhere else. Your new fence is sure to look great when you call the most trusted fence company in central California–that's us. Dial (916) 659-5952 now to get free estimates.
We are a fence company that specializes in residential and commercial fencing installations. The professionals at Rocklin Fence Company realize the importance of high-quality fences for houses and businesses. As a result, our fence installation staff uses the finest quality fence materials to ensure that your fence will endure for many years.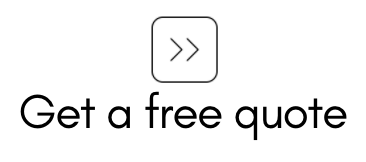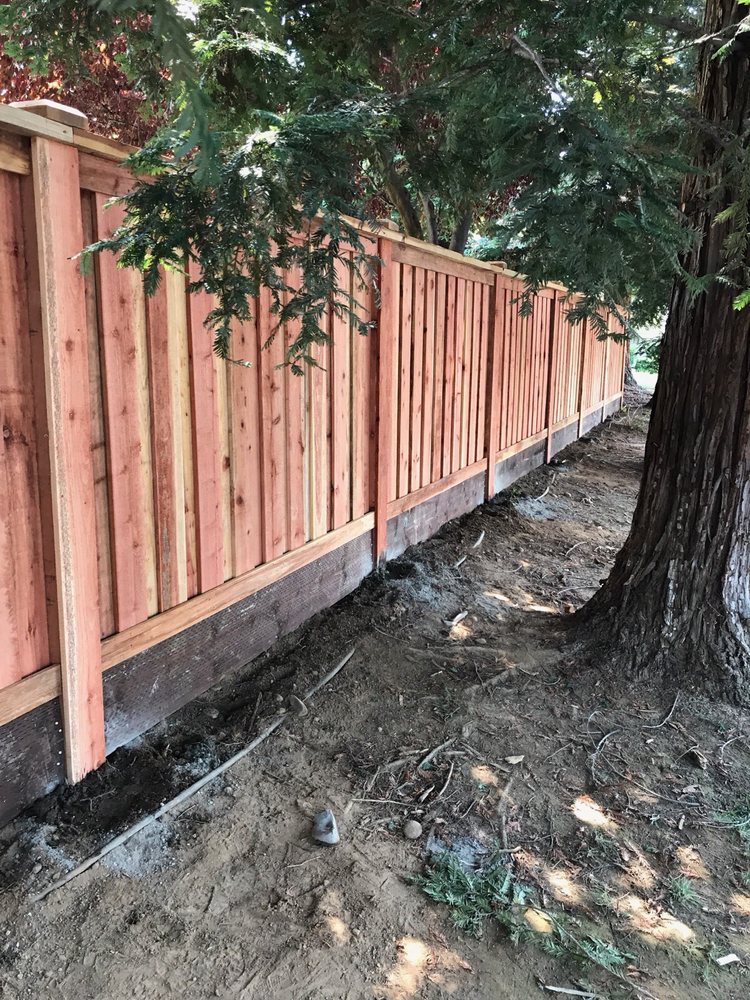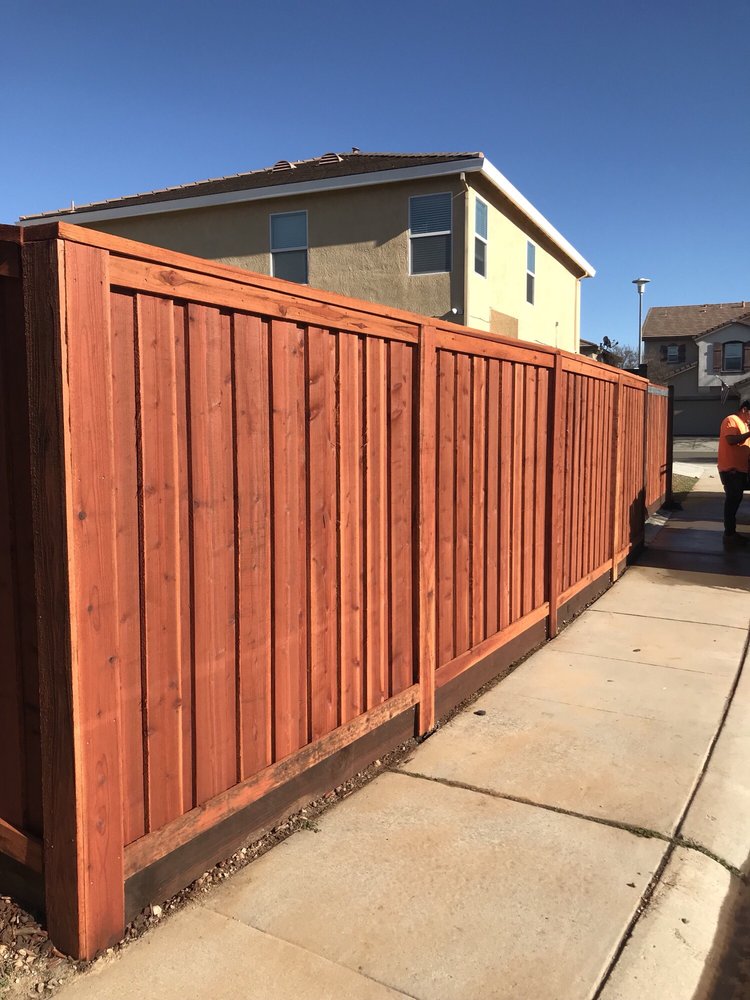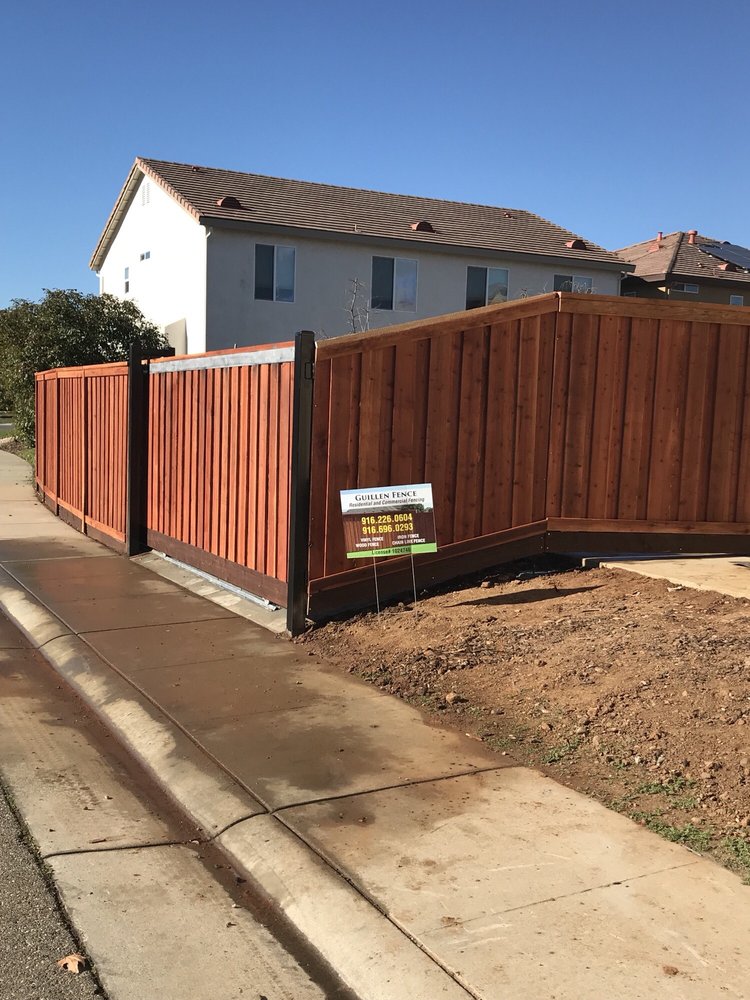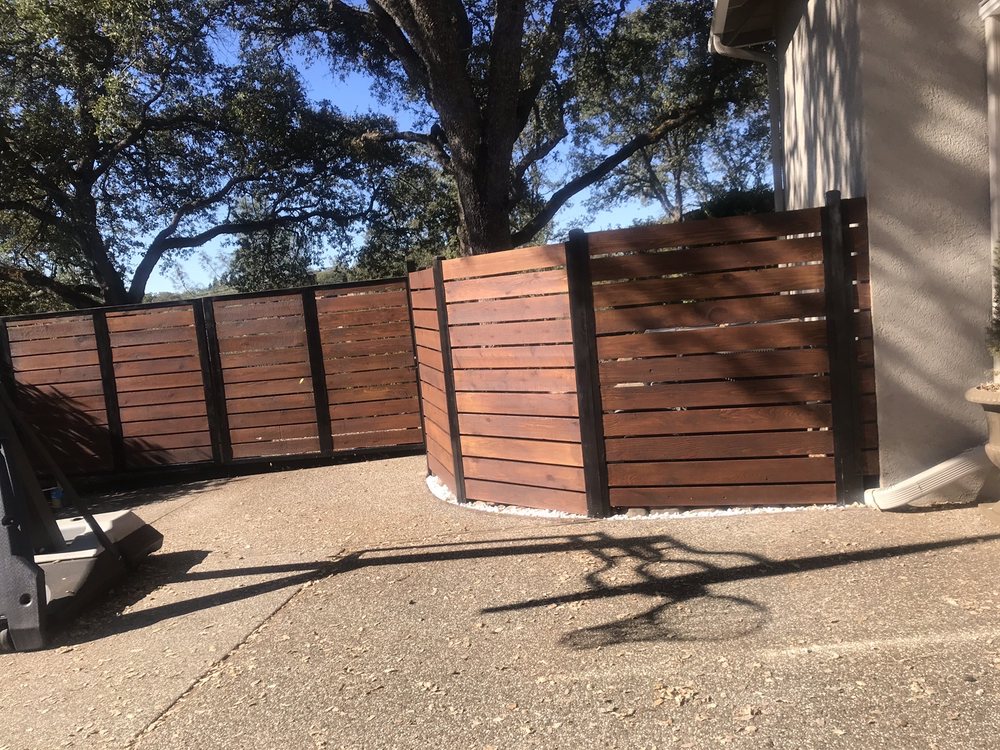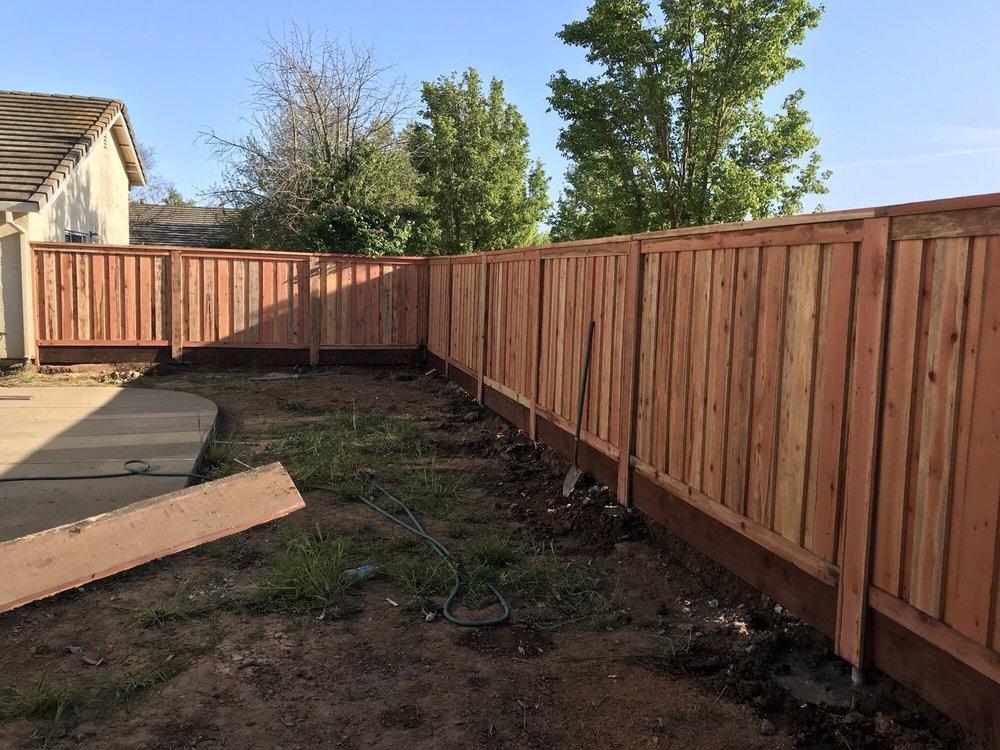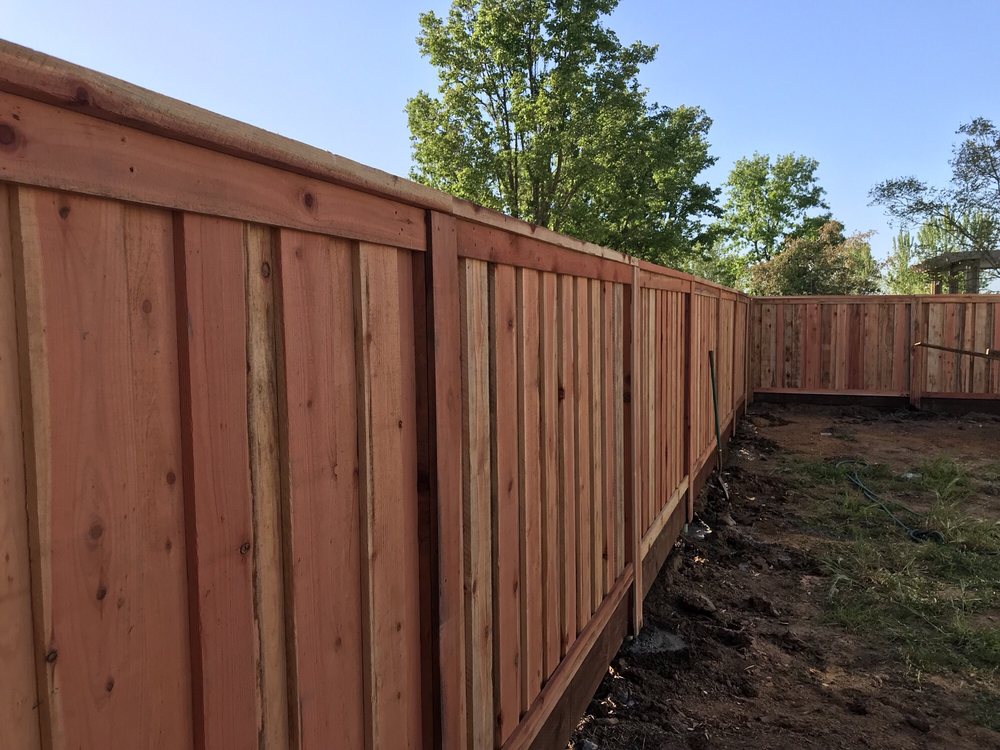 The Most Competent Fencing Installer in Rocklin, California
From basic vinyl to intricate ornamental wrought iron fences, our experts have installed it all. With decades of combined expertise, Rocklin Fence Company can help customers select the fence style they want, provide ideas for materials and estimates for installation, and design and supply the fencing they require.
Many homeowners find themselves in need of fence installation or fence repair. It almost comes pre-packaged with the American dream. We've known this for a long time and are here to help. Be it metal, wood, or vinyl; our fence construction will prove sturdy and reliable for a good, long time. You'll also find that we have the style you need in just about any color on the palette wheel. Rocklin Fence Company also does repairs on older or damaged fencing.
Simply tell our knowledgeable, pleasant staff what you'd want to achieve, and we'll take care of the rest.
The best city fence contractor that Rocklin area residents can choose is just a phone call away. Contact us at (916) 659-5952.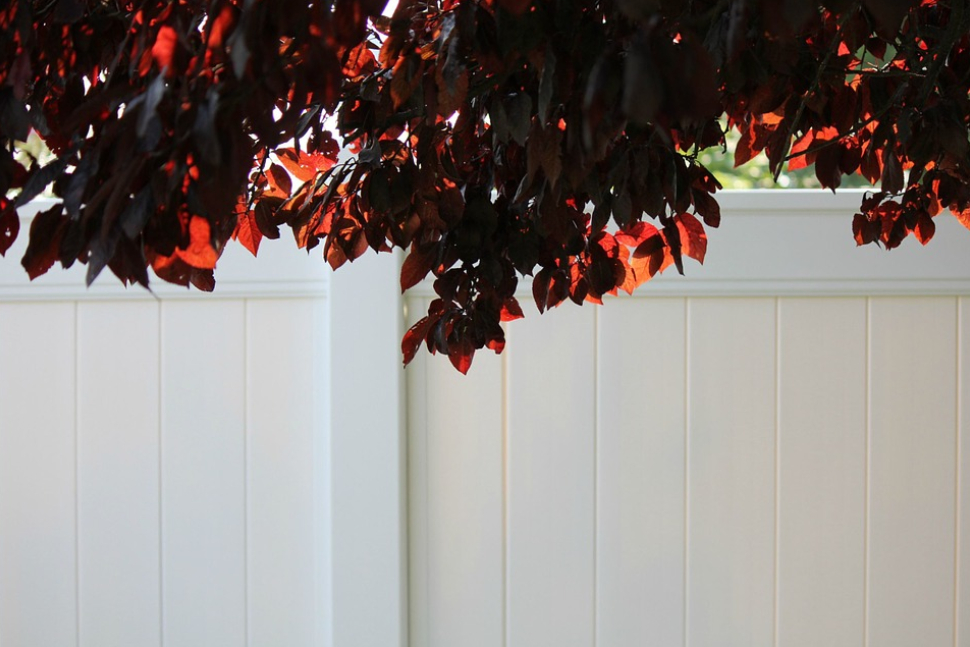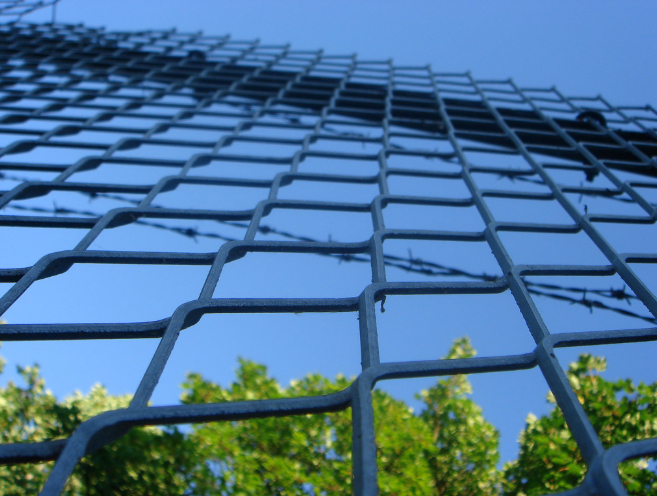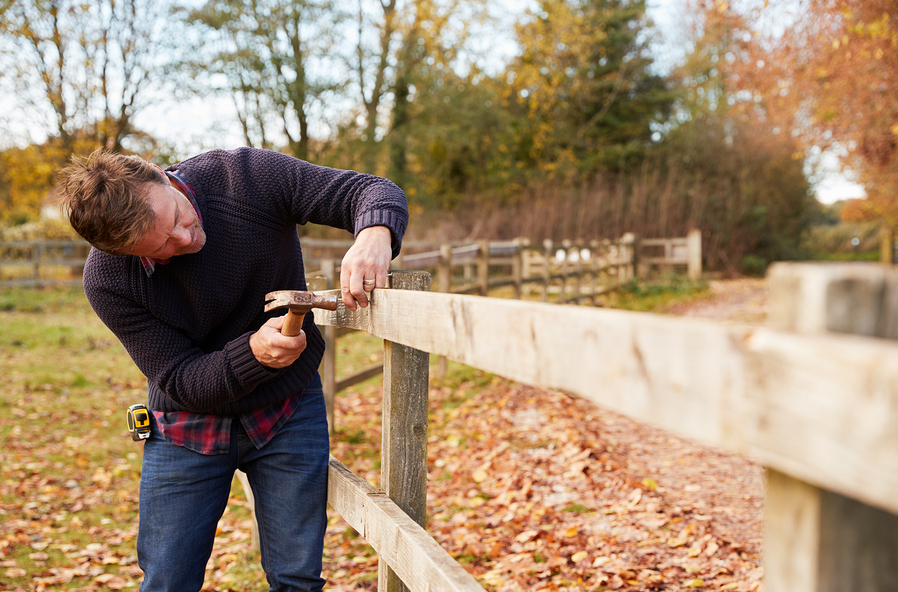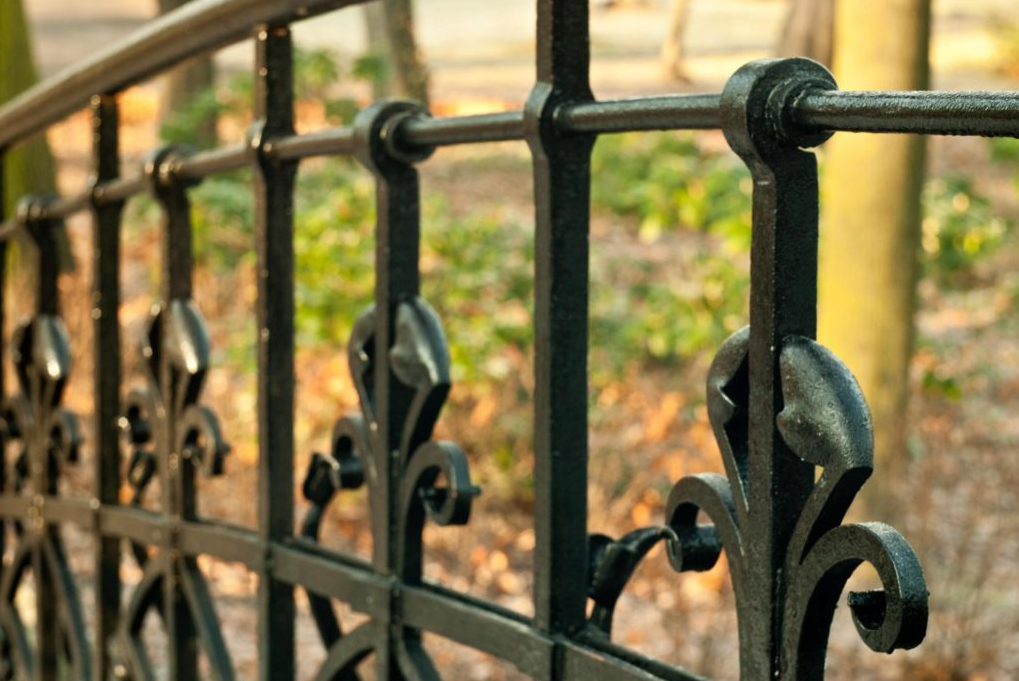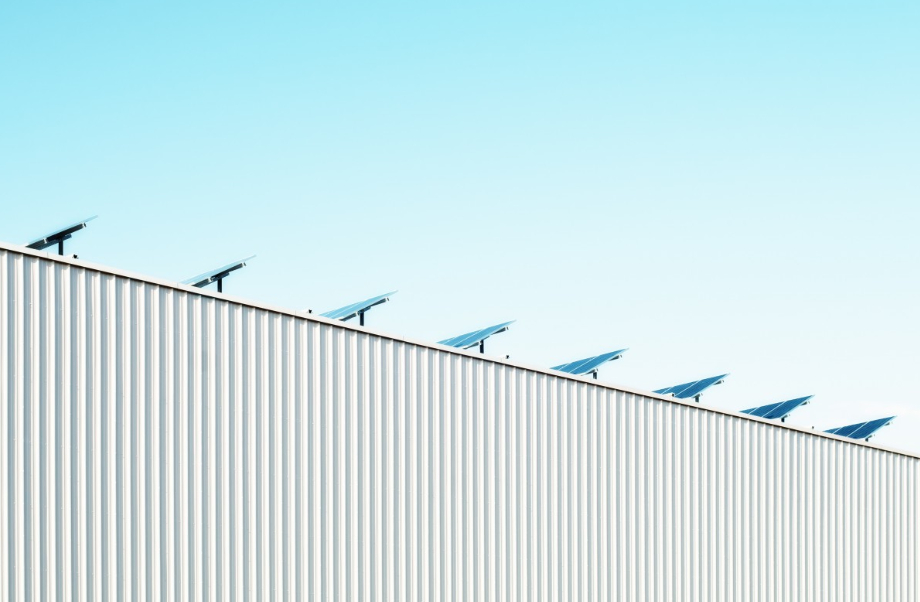 Rocklin Fence Company presents various services to satisfy all of your fence installation or repair needs. We install, remove, and repair various materials, including wood, iron, vinyl, and chain link. We do it all for both residential and commercial clients. Our company ensures that you get the fence style you want for an affordable price.
We are the most popular business in Placer County–that is, according to our many satisfied consumers. We provide free estimates on metal, wood, and vinyl fence installation. For a no-obligation estimate, give us a ring now at (916) 659-5952!
You can trust us to handle your job quickly–many times, we can even meet tight deadlines or schedules. You will also appreciate that we clean up after ourselves, leaving your area in the same condition as when we arrived (except for that incredible new fence, of course!).
In addition to fence installation and fence repair services, Rocklin Fence Company also does commercial fencing with chain link fences and vinyl fences for large warehouses or other industrial sites. We can even help you pick out the right style for your business.
The designers and installers at Rocklin Fence Company can create a fence that matches your taste and is friendly to your bank account. This goes for any size property, style of building, and purpose.
We're the only fence company that you need. We have worked with homes and businesses of all sizes, so don't hesitate to ask us any questions. We also provide free estimates on our services. Give us a call at (916) 659-5952 today to get started.
Vinyl Fencing
The vinyl fence specialists in Placer County are Rocklin Fence Company. Vinyl fence is the preferred choice for homeowners hunting for a fence that:  
is low maintenance

will not rust or corrode

never needs painting, staining, or waterproofing

highly unlikely to splinter, crack or peel
You can choose from a variety of colors and styles that we install. Honestly, this has the prospect of taking a while because our inventory–and expertise–is as limitless as your imagination. But don't worry, because we're also more than happy to help you choose the vinyl fence style that's going to look and work best. All you need to do is pick out the right fence for your home, and we do the rest.
Give us a call at (916) 659-5952 to get free estimates.
When one thinks of pool fencing, their first image may be of Inigo Montoya and The Man In Black having a sword fight next to a clean body of chlorinated water. But at Rocklin Fence Company, our ideas lie not with true love and high adventure; instead, we stay focused on building the best pool fence–for which vinyl is an excellent choice–you're ever going to see.
Every pool owner in California must have a fence around the pool that is at least 4 feet tall with locks on all latched or locked doors. These regulations are outlined in California Penal Code Section 632, which states that it is against the law for any pool owner to "leave open and unguarded" any door or window used to gain access to a pool. Even if the pool is not in use, it still must be enclosed with a fence.
As mentioned, perhaps the most common type of material used for a pool fence is PVP–Polyvinyl Chloride. It makes perfect sense. This plastic composite will not rust or rot from moisture and is plenty strong enough to keep swimming areas secure from children. The team at Rocklin Fence Company will be happy to install vinyl fencing, or any other kind that you find is right for your swimming pool.
Contact us a call at (916) 659-5952 to get free estimates.
Metal Fencing
A fence of metal is one of the most practical options on the market. With proper upkeep, a metal fence can last for decades. Metal also provides a premium look that will impress any onlookers. Think of that wrought iron fence around a spooky old house–it really completes the look. This same style can look quite regal around many different styles of more modern homes.
We work with steel, aluminum, and iron materials to provide our customers with a metal fence that is both cost-effective and long-lasting, regardless of the material they want (whether it's black metal fence, metal seclusion fence, a pool enclosure screen, or decorative metal).
Chain link fences are probably the most popular type of metal fence on the market. These fences are an ideal choice for wide, spacious yards. They're made of sturdy galvanized steel and do a great job of safeguarding your home while also keeping small children off the road. The chain link fence is also inexpensive to install, low-maintenance and doesn't require painting. We're also happy to repair broken or damaged chain link fences and apply yearly rust protection. Contact us to find out more.
Now the iron fence is quite elegant indeed–perhaps you've seen them at movie star homes and historic mansions (and maybe even a few haunted houses!). They give a sense of luxury and elegance that few other materials can provide. Rocklin Fence Company installs the most impressive iron fences in the industry in a plethora of styles. The perfect iron fence for you is as close as your phone. Give us a call at (916) 659-5952 today.
Our aluminum fences are another wise choice, especially around swimming pools. They are lightweight and powerful at the same time. They also resist rust. And because aluminum becomes malleable when heated, the styles it can be twisted into becoming almost endless.
Rocklin Fence Company is also adept at installing fences made of galvanized steel. Be it ornamental, practical, or somewhere in between, the best kind of metal fence for you is just a phone call away. Contact us so we can help.
Wood Fencing
Wood is the classic fence material. It's naturally beautiful–who doesn't love looking at a wooden fence? Wood can also be stained to a large number of pleasing colors. Rocklin Fence Company is the area's number one expert in wood fence installation. The same goes for wood fence repair or removal. 
For those who prefer this classic look, we install cedar fencing. It's long-lasting and can give your property a timeless feel. Cedar fence installation is just another one of our expertise.
We also have pressure-treated pine fencing available. It typically comes in three finishes (stainless steel, green, or natural) and radiates charm. Pressure-treated pine will give your property a real colonial feel while matching pace with other current architectural trends. It is perfect for use around your pool, back of your home, or anywhere else on your property.
And then there's redwood. This type of wood is really in a class by itself. Its reddish-brown hue is totally gorgeous, easy to maintain, and truly paints a marvelous scene for your property. And on top of its looks, redwood is both pest and weather resistant. If you happen to live in or around Rocklin, California, be sure to ask us about our redwood fence installation services!
We want to be your go-to company for all types of fences and fence installation in California, whether it's vinyl, metal, or even wooden fencing. The bottom line is that we do it all–and we do it well. Call Rocklin Fence Company today at (916) 659-5952 to schedule your free estimate as soon as possible!
Wood fences are usually known as being very aesthetically pleasing, but they also have a number of practical qualities that you will appreciate. First, a wooden fence can save you money when compared to other types of fencing. Wood is also friendly for the environment, as it can be recycled for other uses once its stint as a fence is complete.
The styling for this material looks great as well. Of course, we have the classic white picket fence, along with lattice, louver, and the country-style post and rail. All of these and more can be found right here at Rocklin Fence Company. Call us today at (916) 659-5952.
Contact Rocklin Fence Company
Do you have a question regarding fence repair or fence installation in Rocklin, CA? Don't waste time digging through advertisements from backyard con-men or fly-by-night hustlers. Call us so we can help. Placer County's best choice for a city fence contractor can be found when you dial (916) 659-5952. From here, we'll answer all of your questions before getting you set up with the perfect fence for your home. It's that easy–so don't delay!
Allow your pets to romp happily in the yard. Know that your children are secure from the street while they play. With good security comes absolute serenity. And with calmness, there's a happier atmosphere for everyone to enjoy. We realize all of that may sound like a bit much, but fences like the quality ones we build at Rocklin Fence Company do what we promise. Find out for yourself by putting us on the job. You'll get premium results at competitive pricing. We have hired some great crew members, including a former  member of deck builders Greensboro NC for some specialty projects.
The most secure choice is to use Rocklin Fence Company to safeguard your Placer County house from the elements and from within.
Our fences create privacy, security, and aesthetic enhancement for your home. Choices for color and style are close to endless, so don't worry about discovering what's right for you. We're here for any type of fence you might need!
For many years, we have been delivering high-quality fence solutions to all of Placer County. We've got a lot of expertise in the field of fence construction. After your fence is done, call Rocklin Bounce House Rental to celebrate!
Give us a call now at (916) 659-5952 if you're looking for seclusion, protection, or simply a beautiful fence to gaze at. We can help with any kind of fence you want!
Rocklin Fence Company has the privilege of servicing all areas in Placer County, CA. That's a population of almost 350,000. No matter where you are, our fence contractors can be found to build the perfect fence for your property. Just some of the cities we've been to include Roseville, Auburn, Lincoln, Colfax, Newcastle, Forest Hill, and Loomis.
After all, you don't want to spend hours poring through phone numbers and addresses in order to find a trustworthy fence contractor. This is absolutely not necessary. Our service makes everything straightforward. We've got you covered on both sides of every sort of fence you could need.
In this integral part of the Greater Sacramento Metro, we provide fence installation and repair that far exceeds the industry's high standards for quality. Find out just what we can do for you by calling (916) 659-5952 today.